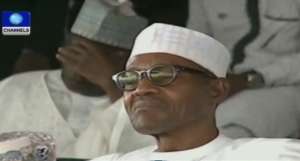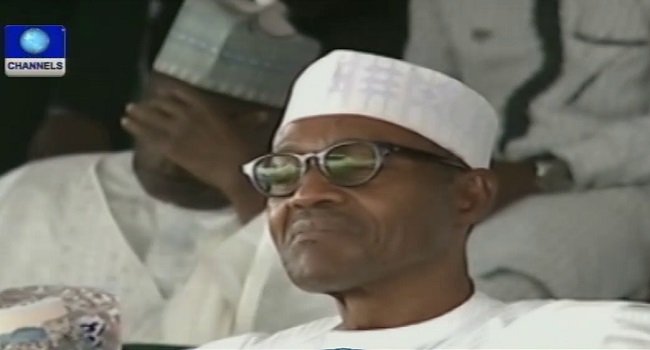 The Peoples Democratic Party (PDP) has criticised Nigeria's President-elect, General Muhammadu Buhari, for what it called "apparent snub of the handover programme" lined up by the Federal Government to transmit power to him on May 29.
The ruling party said it was disappointed with the behaviour of General Buhari, describing it as a 'measure of lack of democratic discipline'.
A spokesman for the PDP, Mr Olisa Metuh, in a statement on Sunday said the President-elect owed Nigerians explanations on why he snubbed the prayer sessions scheduled for Friday and Sunday for Muslims and Christians respectively to usher in four years of his in-coming administration.
He also said General Buhari should apologise for the embarrassing protocol gaffe and low-down treatment that characterised his visit to British Prime Minister David Cameron last Saturday.
"It was disgraceful that due to poor coordination and crass ineptitude in the handling of issues, the President-elect was left almost stranded while waiting for about 30 minutes before he was received by the British leader," the PDP said, wondering if such was a foretaste of the muddling to be experienced under the All Progressives Congress (APC)'s administration.
"Nigerians, as citizens of a sovereign nation were thoroughly embarrassed when they saw their President-elect cheapened and kept waiting at the door of 10 Downing Street to see the British Prime Minister due to shoddy arrangements by his handlers.
"Indeed, they are becoming increasingly worried about the frightening unpreparedness of the APC for governance and the huge embarrassments they have been attracting to our nation. We know that the APC has been lying over issues. We also know that the APC and the President-elect have been flip-flopping and reneging on their campaign promises; but to embarrass the nation by embarking on such a sensitive visit without adequate preparations is shameful and completely unacceptable.
"We share the fear of well-meaning Nigerians on how a party which cannot adequately handle a simple task of organizing a diplomatic outing will effectively administer a country as complex as Nigeria," the Statement read.
Much-mouthed Manifesto
The ruling party further said the APC had continued to give signals that it lacked capacity to face the challenges of governance.
"Such has been evidenced in the uneasiness of the President-elect who in apparent loss of confidence in himself has started reneging on his promises of quick fixes while confessing in a meeting with APC governors-elect on May 5, 2015 that he has 'started nervously to explain to people that Rome was not built in a day'.
"Instead of settling down for governance and working out how to fulfil its promises of making the naira the same in value with the dollar, paying N5, 000, 000 monthly to 25 million poor Nigerians, providing electricity on 24/7 basis, providing free meals for school children and allowances for discharged but unemployed youth corps members among others, the APC is busy inventing excuses for failure and blaming everyone else but themselves. We hope they will not blame the PDP for their Saturday's embarrassing outing at 10 Downing Street.
"Furthermore, we find it curious and more than a co-incidence that the nation is experiencing an acute shortage of fuel and electricity supply at this point in time, when such has not been the case under the current PDP-led administration. We ask, are there some forces sabotaging the system to create an impression that the APC is inheriting poor infrastructure and complete system breakdown?
"Is this also part of the larger plot to embarrass and defame the PDP-led administration in an attempt to justify APC's excuses for failure", the PDP probed.
The party insisted that despite the challenges of insecurity and global economic recession that negatively affected many other nations, its administration had in the last 16 years worked very hard in repositioning critical sectors of the polity and laying strong infrastructure backbone that that any prepared and result oriented in-coming administration can comfortably leverage on.
It also asked the APC to get ready to apply its 'much-mouthed manifesto' or be bold to apologise to Nigerians for presenting false messianic posture and making false promises to them.