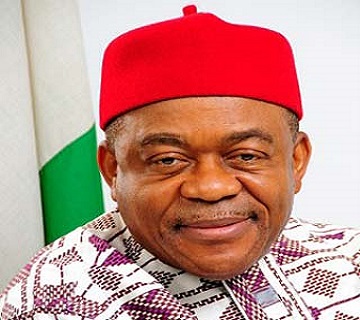 Abia state government has launched three projects, which include grants to agro based cooperatives, conditional cash transfer to the indigents and vulnerable as well as the village health workers conditional grant scheme.
The state government says this is in line with presidential initiatives on millennium development goals.
According to the State governor, Theodore Orji, the initiative is expected to enhance economic development of the rural areas, increase food security and alleviate poverty as well as create employment opportunities.
While presenting cheques to beneficiaries, he noted that the state is committed to achieving all the MDGs programne and hinted that the launch of the projects would also ensure food sufficiency, reduce crimes and provide social amenities in the rural areas.
Village health workers who were the first set of beneficiaries received cheques, medical kits and a monthly pay of 15,000 naira while 500,00 naira was given to the agro based cooperatives. A sum of 50,000 naira conditional cash transfer and a phone was given out to less privileged.
A total of 2,200 people benefited from the conditional cash transfer aimed at achieving MDG1 and MDG4, while the village health workers conditional grant would improve service delivery in health facilities in rural areas.
The agro based cooperatives grant is geared towards efforts to achieve national food security.