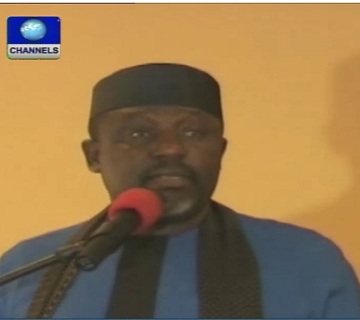 The Imo State Governor, Rochas Okorocha, has commended the Appellate Court for upholding the ruling of the Election Petition Tribunal that affirmed his victory during the April 2015 general election.
The Governor also commended the court for justifying the people's confidence in the ability of the judiciary to uphold justice and respect lawful actions of the people over who would govern them at any given time.
In a statement issued by his Chief Press Secretary, Sam Onwuemoudo, Governor Okorocha commended the Peoples Democratic Party (PDP), its governorship candidate, Emeka Ihedioha and his legal team for exercising their constitutional rights, adding that "it will help strengthen the nation's democracy".
He also called on the PDP candidate and other Imo indigenes, irrespective of party affiliations, to support his government to further sustainable growth and development and build the state of their collective dreams and aspirations.
Meanwhile, Hon Ihedioha while reacting to the judgment, directed his counsel to approach the Supreme Court and seek redress against the Appeal Court's ruling.
In a statement by his Media Aide, Chibuike Onyeuwku, the former Deputy Speaker of the House of Representatives called on PDP members   and all Imo indigenes to remain resolute 'and continue in their prayers as the Okorocha-led administration in the state will very soon, give way for a PDP-led God fearing, purposeful, transparent and qualitative administration'.