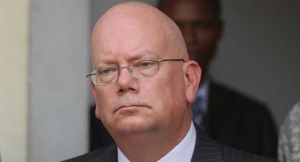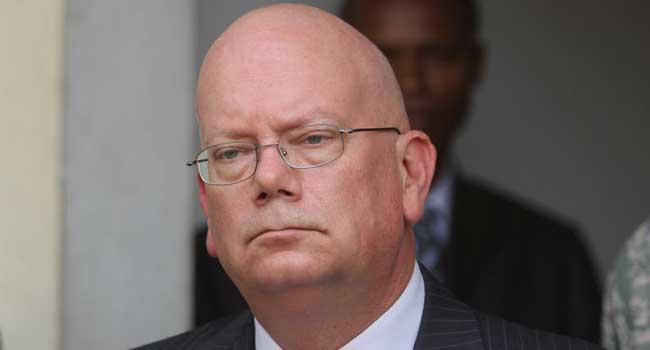 The United States Embassy in Nigeria has called on the spokespersons of governors of the 19 northern states of the country not to withhold information about government activities from the public.
This was at a 2-day workshop it organised for the spokespersons in collaboration with the Nigeria Union of Journalists (NUJ), in Kaduna State, North West Nigeria.
The essence of the workshop was to assist the participants to refine and learn new techniques on effective press office operations, with particular emphasis on countering radical narratives and creating a strong network of spokespersons throughout the government of Nigeria.
In his speech, the U.S Ambassador to Nigeria, James Entwistle, explained the importance of unfettered access to information in the development of democracy and promotion of good governance.
He said that the training would assist the participants to discharge their functions effectively.
Addressing the participants, the Guest Speaker and an America-based Media Consultant, Eduardo Cue, said that the essence of the workshop was to update the skills of the government's image makers and to also shape the public knowledge of government through the media.
In his address, the NUJ President, Mr Abdulwaheed Odusile, said that the spokespersons were critical in making the government activities open and accessible to the people.
He stressed the need for government officials to exhibit honesty, transparency and collaborate with the media on information dissemination and management.
On his part, Governor Nasir El-Rufai of Kaduna State, who was represented by his deputy, Bala Bantex, charged the spokespersons to make available to the public, the activities of the All Progressives Congress (APC) government at all levels.
Some of the participants said that the workshop would enable them to understand the best ways of managing information as it relates to the activities of their various state governments, and most importantly on how to relate with the media and the public in general.
At the end of the workshop, it is expected that the government spokespersons would be able to make decisions that will satisfy the public interest and their employers, as well as their personal values and professional standards.