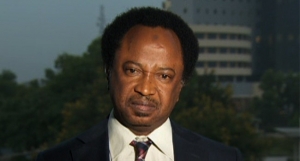 The Senator representing Kaduna Central in the National Assembly, Shehu Sani, has declared his support for any dialogue with Boko Haram members by the Federal Government, as part of efforts to end the insurgency in the north-eastern part of the country.
In an interview with Channels Television on Sunday, the Senator said that for a successful negotiation with the Boko Haram terrorist group, the Federal Government must consider certain factors such as willingness and resolve of the insurgents to dialogue, the strength of the military to overpower the insurgents and commitment of the government to the terms and agreement of the negotiation.
According to him, "while it is important for the Nigerian government to adopt both the stick and carrot approach in the fight against terror, government must also effectively equip and motivate the security forces, to enable them sustain the ongoing bombardment of the insurgents.
"The last administration had opted for the use of force and dialogue to end the insurgency, rather than diminish the activities of the group, the members increased attacks, bombing public places and killing innocent people."
The Senator further said the administration of former President Goodluck Jonathan could not find a lasting solution to the rising surge of terrorism in the north-east.
Senator Sani also alleged that huge amount of money was spent by the administration for negotiation and amnesty for the terrorist group.
Commenting on how to rescue the abducted secondary school girls in Chibok, Borno State, and other hostages that were abducted by the sect, Sani said negotiation with the group is a better option to rescue the girls alive, as the use of force to free them can be deadly.