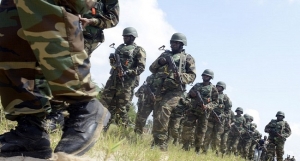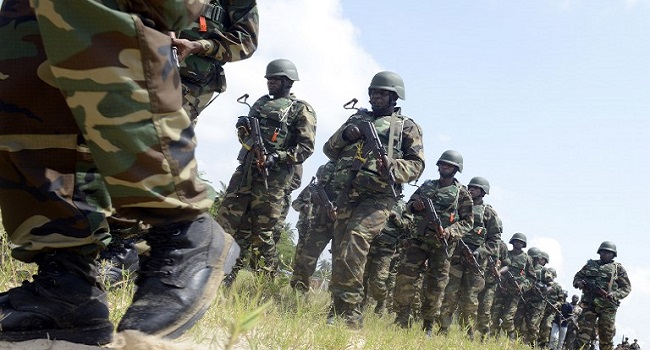 The Nigerian Army has denied allegations made by the reinstated soldiers that they have been deployed back to the northeast to fight Biko Haram following their pardon.
In a statement, a spokesman for the Army, Colonel Sani Usman, said that on the contrary the soldiers have not been fully pardoned.
Colonel Usman reiterated that the Nigerian Army had been tolerant and patient with their acts of indiscipline and unprofessional conducts.
"Free To Leave"
"Efforts have been made to retrain them, integrate and give them a sense of belonging, but the attitude of some of them has left so much to be desired and would not be tolerated anymore.
"The Nigerian Army thrives on discipline, loyalty and good conduct and if anyone of them cannot measure up to expectation or live by those tenets, such a person is free to leave the army," Colonel Sani said.
Over 3,000 soldiers, who were pardoned last year for various offenses said to have been committed while fighting Biko Haram terrorists in the northeast, are reported to have refused their redeployment on the grounds that they have not been giving their reinstatement letters.
According to reports, attempts to make them report at their various units have been rejected.