The Federal Government says it is already leading by example in its "Change Begins With Me" campaign.
At the presentation of the campaign to a section of the private sector in Lagos on Thursday, the government said that the attitudinal change from leaders was to cut down government overheads.
The Minister of Information, Lai Mohammed, said that the move to sell off two aircraft from the presidential fleet was in line with the 'Change' mantra of President Muhammadu Buhari's administration.
He added that the campaign would last for the entire tenure of the present government.
"I think the first thing Mr President did was to set up a committee to look into disposal of these aircraft.
"You have to know which of them are outright purchase, which of them are on lease (and if there is) any arm of government that is going to need them.
"I am happy to report today that already, arrangements have gone far to sell two of these aircraft while some of them will also be given to the Air Force," he said.
The Minister, however, believed that the campaign which was initially launched in Abuja, could only work if both the public and private sectors were well engaged.
Allegation Of Plagiarism
He also used the medium to clear the air about allegation of plagiarism of the "Change Begins With Me" idea.
Mr Mohammed said that he was willing to prove his innocence, vowing that the matter would be settled in court.
"Mr Akin Fadeyi, even by his own admission, came to meet me on the 30th of December, 2015 after I became minister.
"How can you accuse me of stealing an idea which was finished by October when you came to me in December?
"But myself, himself (Fadeyi) and Afe Babalola will meet in court," he said.
Wrongful Insertion
There were also allegations of wrongful insertion of words credited to US President, Barrack Obama, in the speech delivered by President Buhari on September 8, 2016, at the launch of the campaign.
After the launch of the campaign, a columnist on THISDAY newspaper, Adeola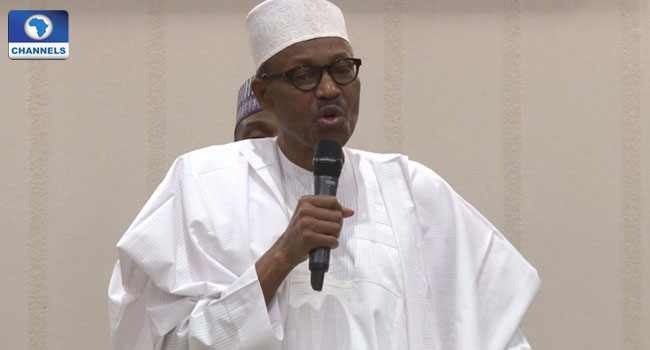 Akinremi, said that the speech violated plagiarism laws and pointed out that the President lifted Obama's 2008 victory speech and passed it off as if the words were his own.
President Buhari immediately ordered that prompt and appropriate disciplinary action be taken against those responsible for the act.
At the launch of "Change Begins With Me", President Buhari had said that the campaign was to sustain the effort his administration has made in the fight against corruption.
He described the programme as a determination of his administration to carry all Nigerians along on the journey to a better and greater society that everybody can be proud of.
The President decried the alleged erosion of the long cherished and time honoured, time tested virtues of honesty, integrity, hard work, good neighborliness, abhorrence of corruption and patriotism.