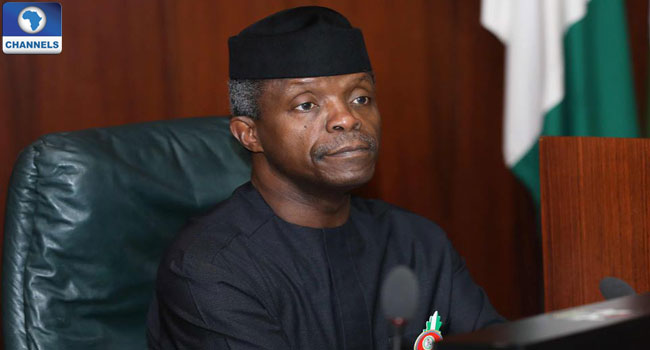 The Federal Government has launched a nationwide project code-named "MSME Clinics" to address the challenges faced by Micro, Small and Medium Enterprises (MSME) in Nigeria.
The Vice President, Professor Yemi Osinbajo, launched the project on Tuesday in Abuja, the Federal Capital Territory.
Professor Osinbajo said that the project would serve as a one stop shop to address challenges faced by small business owners.
The Governor of Kwara State, Abdulfatah Ahmed, who was among the state governors at the event, identified lack of access to finance as one major problem facing the sector.
The Minister of Trade, Industry and Investment, Okechukwu Enelamah, however, assured operators that the results from the project would improve the sector.
A study by the National Bureau of Statistics revealed that over 37 million MSMEs operated in Nigeria between 2010 and 2013.
Many of the businesses were said to have operated in the face of several challenges including administrative bottlenecks faced in getting government's approval to register their businesses.
The project, which is expected to run till February 19, comes as part of the government's efforts to address some of the challenges.
The facilitators of the project have been asked to interact with small business owners in 21 cities of the federation, with a view to identifying their challenges and providing immediate solutions.
The cities highlighted are Aba, Lagos and Ilorin among others.