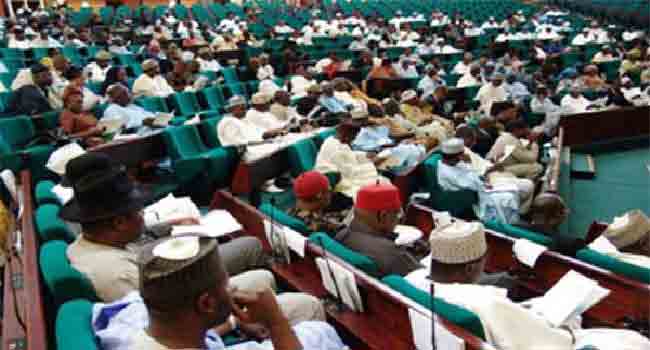 Lawmakers in the House of Representatives have said that there is need to adhere to federal character provisions in the recruitment of the 10,000 new policemen nationwide as recently directed by President Muhammadu Buhari.

The lawmakers urged the Police Service Commission, Ministry of Police Affairs and the Nigerian Police Force to ensure an allotment of ten slots to each of the 768 local government areas and six area councils of the Federal Capital Territory.
The House also commended the President for his "giant strides" in addressing the high level of insecurity and unemployment by the gesture.
Muhammad Sani Abdu, who sponsored the motion with 79 other members, said that the need to enforce the constitutional provisions in the recruitment exercise was borne out of the need to uphold unity, harmony and the country's integration drive.
President Buhari had made it known that the Nigerian government was set to recruit additional 10,000 police personnel to boost youth employment and security in the country.
The President, on Monday, August 17, said that the government would also establish a properly trained and equipped Federal Anti-Terrorism Multi-Agency Task Force that would effectively address the challenge of future insurgency in a sustainable manner.
President Buhari noted that the need for community input to policing and crime management in Nigeria had become more imperative, considering the current national security challenges; kidnapping, armed robbery, murder, transnational crimes, terrorism and other organized crimes.
He said that in the meantime, efforts were being made to enhance the operational capacity of men of the Police through training programmes that would give them the right civil orientation in their roles as guardians of the constitution.