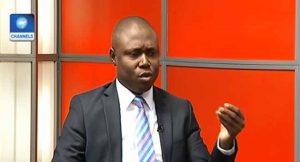 A Tax Consultant, Mr Kriz David, has commended the Federal Government's new tax policy which he described as a tool for managing the economy.
Mr David stressed the need for Nigerians to engage the tax policy in order to help the growth in the agricultural sector.
He made the observation on Monday during an interview on Channels Television's breakfast programme, Sunrise Daily.
"If you want to invest massively in agriculture, then the tax policy would provide incentive for investors. Also, you would need the support of the Ministry of Agriculture, Ministry of Trade, and Ministry of Transportation to be involve.
"The kind of tax policy that would encourage investors to invest in agriculture is by developing a tax policy that will ensure that when investors engage in farming, they will enjoy some tax receptive.
"So people will be willing to help grow the sector," the consultant said.