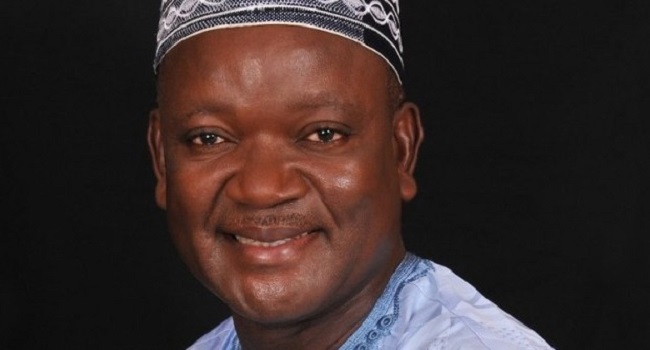 The Benue State government has ordered the leadership of the Miyetti Allah Cattle Breeders Association to produce the man responsible for Sunday killings in Buruku and Tarka local government areas.
Governor Samuel Ortom gave the directive at an emergency meeting with Fulani herdsmen and Tiv farmers from the affected areas where fighting broke out as a result of mischief created by a suspected Fulani man who is on the run.
Briefing the Governor on the situation, the secretary of the association, Garus Gololo, said that the suspect who caused the fresh violence threatened to create problems after they asked him to remove his sick animals from the grazing areas to prevent a spread of disease.
The Chairman of Buruku Local Government, Godwin Iorsue, who spoke for the Tiv community, said that intolerance and impatience with one another has been the reason for the frequent clashes.
Meanwhile, Governor Ortom, at a separate meeting with teachers during the opening ceremony of a 3-day teachers training in Gboko, said that over 400 schools destroyed by the Fulani-farmers crisis will be reconstructed.
Mr Ortom, who reiterated his resolve to improve education in the state, said that over 16,000 teachers will benefit from the training.
Public infrastructure like schools, hospitals and Police stations have been destroyed in the crisis, but Governor Ortom said that the 7.6 billion Naira education intervention fund would address all the education related problems.