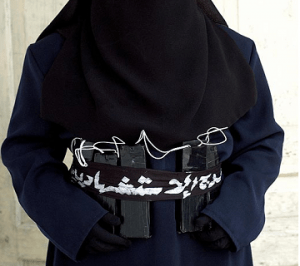 A suspected suicide bomber – a teenage girl believed to be one of the many suicide bombers controlled by the extremist Boko Haram group – has been arrested by the state's police command.
According to a police source who pleaded anonymity, the lady in question was arrested somewhere around the city.
"We have intelligence report that a group of suicide bombers were sent to Kano to wreck havoc and we pursued, that is what led to the arrest of one today," the source said.
The police commissioner in Kano Mr. Aderinle Shinaba could not confirm the arrest to Channels Television but said the police is tracking a group of female terrorists.
"Our secret agents are currently tracking a group of female suicide bombers and we will update you as soon we have what we want."
Mr. Shinaba also denied a media reports that an explosion was averted at Unguwa Ukku fruit market.
Kano has been under attack in recent days by a suspected Boko Haram extremist most of whom are teenage girls.