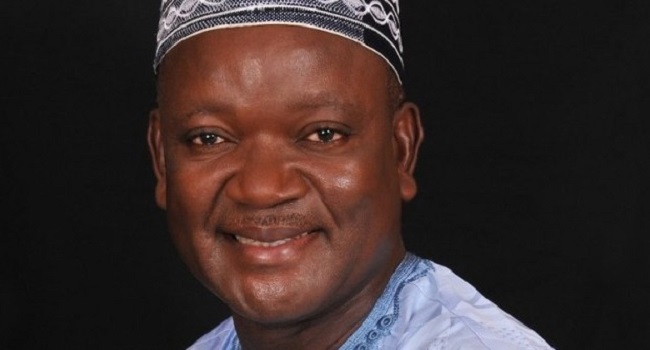 Following the expiration of the 48-hour ultimatum giving to the Independent National Electoral Commission (INEC), to reverse the result of the Benue South Senatorial election, Governor Samuel Ortom has vowed to support Mr Daniel Onjeh in the pursuit of his claims.
Governor Ortom disclosed this through his Chief of Staff at the Government House, Makurdi, when he received Benue South APC protesters demanding severe sanction against those who allegedly sabotaged the party's chances of victory by engaging in anti-party activities, while also expressing their solidarity to the party leadership.
The protesters, insisted that they will begin occupying the INEC office in Makurdi from next week to demand the reversal of the election victory of Senator David Mark, but the governor urged the protesters to do everything within the law.
Mr Onjeh said he will approach the Tribunal to challenge the outcome of the just concluded Benue South Senatorial re-run election.
The election was won by Sen David Mark, of the Peoples Democratic Party.
Mr Onjeh said he would seek the nullification of the victory of Senator Mark on the grounds of over voting and ballot box stuffing.
He is also raising issues over the 21,000 votes that were cancelled.
He cited the case in Kogi State where the Independent National Electoral Commission (INEC) declared the governorship election inconclusive on the grounds that the number of cancelled votes far exceeded the margin with which one party was leading.
The APC candidate also alleged that voters were also induced with 1,000 Naira per vote cast in Ado Local Government, thereby compromising the integrity of the poll.