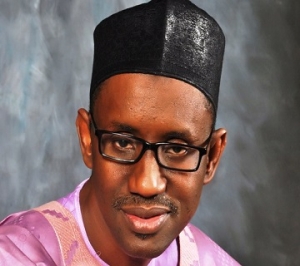 Many Nigerians have been reacting to the defection of former Chairman of the Economic and Financial Crimes Commission (EFCC), Nuhu Ribadu, from the All Progressives Congress (APC) to the People's Democratic Party (PDP) ahead of the October 11 governorship bye election in Adamawa State.
Mr Ribadu, a former presidential candidate of the defunct Action Congress of Nigeria (ACN) in 2011, was reported to have registered as a PDP member and given a party membership card at his Bako ward in Yola South Local Government Area of Adamawa State on Saturday.
In an interview with Channels Television, a public affairs commentator, Mr Emmanuel Ado, said that Ribadu's defection to PDP may likely be a plot by the APC, which may have pushed him to PDP, in order to reclaim the governorship seat of Adamawa State, following the impeachment of the former governor, Murtala Nyako, by members of the State House of Assembly.
While stating that the former anti-corruption boss had lost his credibility by defecting to the PDP, a party he once described as party of thieves, Mr Ado stressed that Ribadu also lacked the political influence to win the governorship seat in Adamawa State, adding that the greatest beneficiary in the whole matter would be the former Vice President, Atiku Abubakar.
He further pointed out that the PDP would lose Adamawa State if it goes ahead to field Ribadu as its candidate in the October 11 bye election.