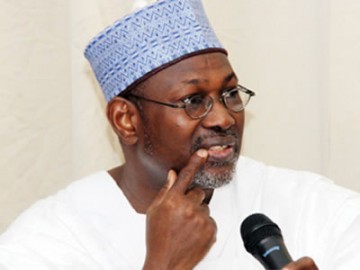 The Independent National Electoral Commission (INEC) has asked for more collaboration with the U.S. on electoral process in the country.
The commission's Chairman, Prof. Attaihiru Jega, made this request on Monday during a visit to his office by the U.S Ambassador to Nigeria, Mr James Entwistle.
According to him, INEC is doing everything possible to improve on the electoral process to ensure that elections in the country are credible and transparent.
He said: "We are not promising a perfect election in 2015 but we are confident that we will do our best. We have taken some steps to achieve this. For instance, staff training, in collaboration with development partners, strategic plans and re-organised staff. We are planning a retreat to finalize the timetable for 2015.
"We are still on the Continuous Voters Register and have held series of meetings with security agencies, Civil Society Organizations and development partners ahead of 2015. While it is the responsibility of INEC to organise civic and other registration awareness, the commission faces challenges of funding as well.
"The resources available to discharge that responsibility are usually insufficient, given the enormity of the task of dealing with a large illiterate population and to get them really understand what to do not only during voting but the larger issues of costing good candidates and so on. So there is a lot of things the CSOs can do", he said.
Mr. Entwistle, while pledging the Obama administration's commitment to a transparent election in Nigeria come 2015, however, asked Nigerian politicians to ensure that their comments do not provoke tensions that would lead to violence.