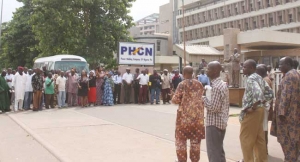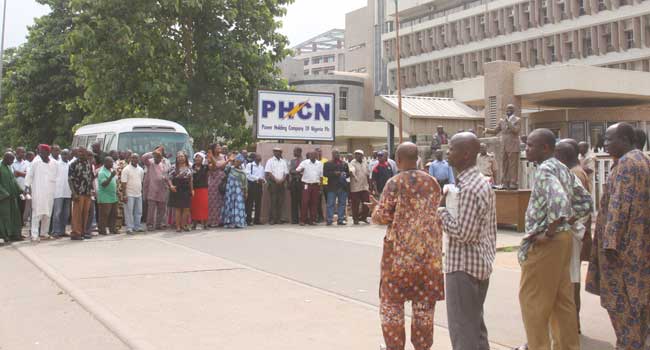 The Nigeria Union of Electricity Employees have urged the Federal Government to suspend the planned liquidation of the unbundled Power Holding Company of Nigeria (PHCN).
The General Secretary of the Union, Mr Joe Ajaero, told journalists during a protest at the headquarters of the PHCN in Abuja on Friday that the Federal Government is yet to pay all severance packages to the workers of the electricity company.
The protesting workers insisted that over 5,000 of their colleagues are yet to be paid by the government.
Mr Ajaero questioned, "How then can you be talking about liquidation when you are owing the workers?
"We also learnt that there was a liquidator, but we have never met him as stakeholders.
"Any liquidator should have been able to meet with the workers of the establishment before talking of liquidation because these are the people you are owing, whom you must settle before you liquidate."
Ajearo said that the Union also learnt that the liquidator was paid over 5 million naira for a period of six months that expired on October 18 and was supposed to take over between October 22 and 23.
"This is why we are protesting," he said, "We are just sending a signal that any attempt to do it, we will resist it with force since we have not been settled."
Ajaero urged the Federal Government to overhaul the entire privatisation process, noting that this had led to untold hardship on workers in the power sector.
"We want the Federal Government to pay us our entitlements and review the privatisation process because the Federal Government owns about 49% in the privatisation process along with the workers and the people that brought 51% have taken their 100 per cent share", he added.