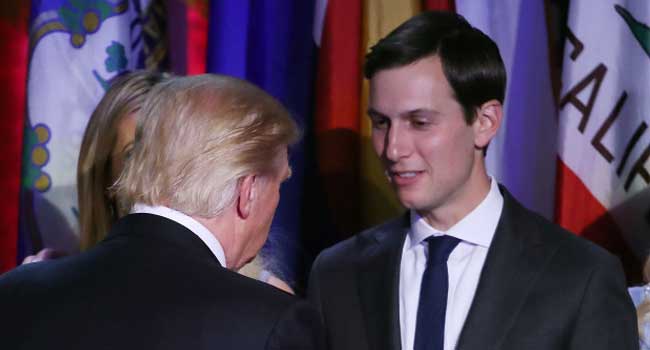 Democrats in the United States have rejected the appointment of President-Elect Donald Trump's son-in-law as a Senior White House Adviser.
They want the Justice Department and Office of Legal Ethics to review 36-year-old Jared Kushner's appointment over concerns of nepotism and conflict of interest.
His lawyer however says the post does not breach anti-nepotism laws.
Mr Kushner is married to Mr Trump's daughter Ivanka and he is expected to step down as boss of his family's real estate business.
He will also step down as publisher of the New York Observer newspaper in order to comply with ethics laws.
In his new role as a Senior White House Adviser, Mr Kushner will initially focus on trade policy and the middle east.