In order to relieve the sufferings of fire victims in Kwara state, the National Emergency Management Agency has distributed materials to over five hundred victims in the state with a charge on them to make judicious use of the materials and not sell them.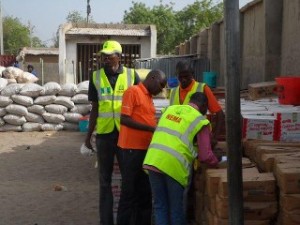 The materials which include roofing sheets, mattresses, nails, foodstuffs and milk were given to them by the NEMA coordinator for Kogi and Kwara, Slaku Lugard in Ilorin.
Some of these beneficiaries include market women, landlords whose houses were burnt in various fire incidents in the past two months.
The special adviser to the state government on Emergency and Relief Services, Abdulazeez Ibrahim commended the federal government for the assistance and urged the beneficiaries to use the materials for its purpose.
Mr. Lugard appealed to Nigerians to be safety conscious and warned against diverting the materials for another purpose.
He noted that NEMA is more concerned about disaster risk reduction than bringing relief materials alone.
One of the victims promised to make judicious use and thanked the donor for wiping away their tears.