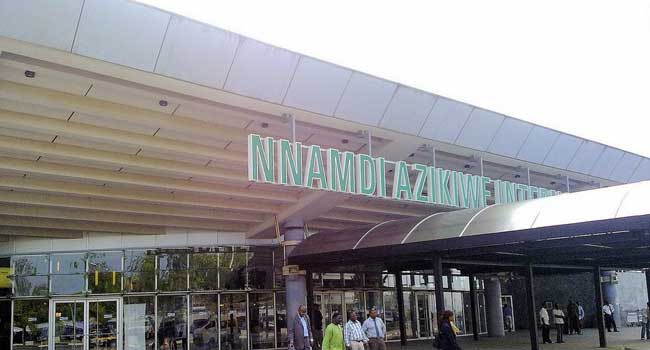 The Minister of State for Aviation, Mr Hadi Sirika and the Minister of Transportation, Mr Rotimi Amaechi have appeared before the Senate to explain the reason for the planned closure of the Nnamdi Azikwe International Airport Abuja.
The Senate invited both ministers on Tuesday to explain the reason for the closure and rather explore other options besides closing the airport.
Lawmakers are opposing the closure of the airport which they say would bring hardship on local and international travellers.
The Minister of State for Aviation Hadi Sirika, explained that to continue to operate, the Abuja airport will be unsafe and unreasonable as there are daily incidents on the runway.
Captain Sirika said that every flight plan always have alternate landing routes and Kaduna has always been the alternate for Abuja airport.
He also pointed out that most of the sections of the runway have collapsed and if multiple sections have collapsed, it means the entire runway has collapsed.
The runway in the Abuja airport was constructed in 1982 with a lifespan of 14 years which had been exceeded.