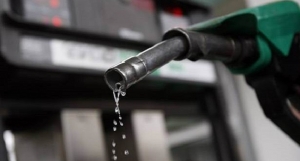 The Kwara State Chapter of the Independent Petroleum Marketers Association of Nigeria (IPMAN) has called on the Federal Government to deregulate the pipeline maintenance in order to eradicate or reduce the constant pipeline vandalism across the country.
The Kwara State Chairman of IPMAN, Olanrewaju Okanlawon, stated this while addressing journalists on the crisis in the Petroleum Sector.
Mr Okanlawon also noted that the issue of pipeline vandalism could best be tackled by private companies who will have the expertise to manage and monitor the pipelines.
Commenting on the usual non-availability of petrol in Kwara State and across the country as a whole, the IPMAN Chairman called on the Federal Government to repair the Ilorin Depot of the Nigerian National Petroleum Commission (NNPC) which he said could serve the entire Northern States, thereby reducing the risk of loading fuel in Lagos at exorbitant prices in private depots.
Mr Okanlawon had earlier accused the NNPC of being responsible for most of the crisis facing the Petroleum Sector, especially as it concerns the inflated prices and artificial fuel scarcity.