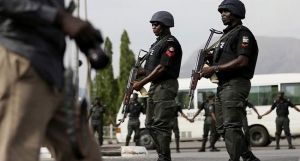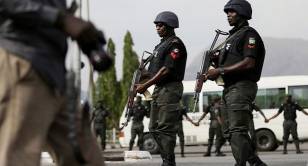 The Police authority has cautioned its personnel against violation of human rights in the course of discharging their duties on a daily basis.
The Inspector General of Police, Mr Solomon Arase, gave the warning during the opening session of a four-day regional based human rights training for instructors from Police colleges and training institutions in Nigeria's northern region.
Mr Arase, who was represented by the Assistant Inspector General of Police in charge of Training and Development, Mr Olufemi Adenaike, cautioned that any officer found guilty of human rights abuses would be punished accordingly.
He said that the training workshop was aimed at providing the necessary platform to reach out to officers of the force on the need for the promotion and protection of human rights in the discharge of their duties.
The Police Chief also stressed the importance of the workshop in equipping his men with the necessary skills, knowledge and attitudes to effectively discharge their duties.
He stressed that the fundamental duties of a police officer is to serve the society as well as safeguard lives and property, adding that anything in contrary amounts to violation of human rights.
The training was organised by a non-governmental organisation, Prisoners' Rehabilitation and Welfare Action (PRAWA) in conjunction with the Swiss Embassy in Nigeria.
The Coordinator of Nigeria Police Human Rights Training Project, Dr. Uju Agomoh and the Deputy Ambassador of Swiss Embassy in Nigeria, Dr. Daniel Cavegn, explained the purpose of the programme.
They expressed delights that the exercise, which started in 2010, has reduced the level of human rights violation cases by police officers.
The workshop is expected to look at array of human rights issues including access to information and accountability, speeding up criminal justice processes and human rights, rights of persons under detention and prevention of torture, use of force and firearms among others.
Participants are also expected to impart all they have learnt to their colleagues at the command and division levels, to ensure that the message of protection and promotion of human rights gets to every officer of the Nigerian Police regardless of rank.