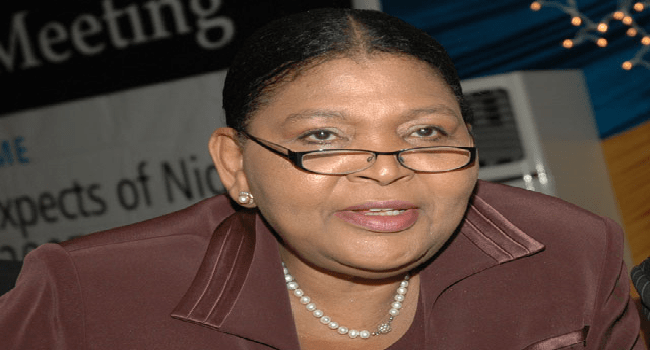 The Senate has begun investigating an allegation made by stakeholders that the Asset Management Company of Nigeria (AMCON) failed to remit funds and assets of former Managing Director of the Defunct Oceanic Bank, Mrs Cecilia Ibru to shareholders, as well as Eco Bank, the company that took over Oceanic Bank
At an investigative hearing organized by the Senate Committee on Drugs, Narcotics and Financial Crimes, the committee observed that four years after entering into a plea bargain with the office of the Attorney General of the Federation, Mrs Cecilia Ibru is yet to remit N16.1 million to AMCON.
However, the Acting Managing Director of AMCON, Mrs Foluke Dosunmu said AMCON had not taken up Mrs Ibru over the N16.1 billion, because it had not ascertained her unwillingness to pay it, saying once it is confirmed that she's not ready to pay, the corporation would take her back to court.
The Acting MD Also maintained that AMCON does not owe the Oceanic or Eco Bank.
The Senate Committee also faulted AMCON over its failure to follow due procedures in the sales of some recovered properties, as they revealed how the corporation had failed to advertise the property before embarking on sales as required by the rules governing sales of government property.
The Senate Committee, headed by Senator Victor Lar had entertained a petition said to have been filed by a Nigerian whose name was not disclosed, said that the sale of the properties by (AMCON) were questionable.
The seized assets, worth N569 billion, were taken over by the Federal Government, following a plea bargain entered into by Mrs Ibru. The committee said that the mode of disposal of the assets located within and outside Nigeria was shrouded in secrecy.
Senator Victor Lar said on Monday that Ibru had pleaded guilty, during the course of her prosecution and entered into a plea bargain with the government, while handing over assets allegedly bought with depositor's funds.