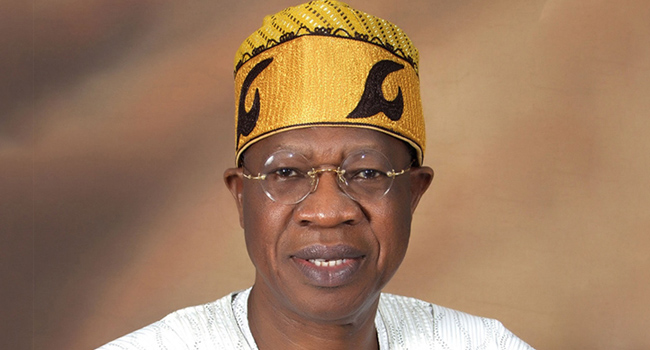 The Federal Government of Nigeria says 55 people have stolen from the nation to the tune of 1.34 trillion Naira between 2006 and 2013, more than a quarter of 2015 national budget.
The Minister of Information and Culture, Mr Lai Mohammed, said persons linked to the loot were past government officials, bankers and businessmen.
At a press conference in Abuja on Monday, Mr Mohammed appealed to the media to collaborate with the government in the newly launched national sensitisation campaign against corruption.
The revelation is coming just as the anti-corruption fight by President Muhammadu Buhari has drawn various reactions, controversies and outright revelations.
Some Nigerians accuse the All Progressives Congress (APC) administration of engaging in a vendetta against the opposition, but the Minister of Information said Nigerians should not be misinformed about the true state of affairs and the true cost of the stolen funds.
He pointed out that irrespective of political affiliations or even the pending cases of corruption matters in court, everyone who had stolen public funds would not go scot-free.
The present administration is no doubt gathering steam in the anti-graft war, determined to change the narrative from all sides and the state of the economy.
The heightened anti-graft war has seen the arrest of some officials of the previous administration, with the latest being the arrest of the spokesman of the opposition Peoples Democratic Party, Mr Olisa Metuh.
Metuh's arrest had further generated more reactions, with the opposition claiming that the arrests made by the anti-graft agency were mere witch-hunt.
The ruling APC has dismissed this claim.
Metuh is facing a seven-count charge of corruption and money laundering in the case before a High Court in Abuja.
Few days ago, the court remanded Mr Metuh in Kuje Prison in Abuja after he pleaded 'not guilty' to the charges.