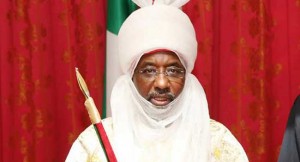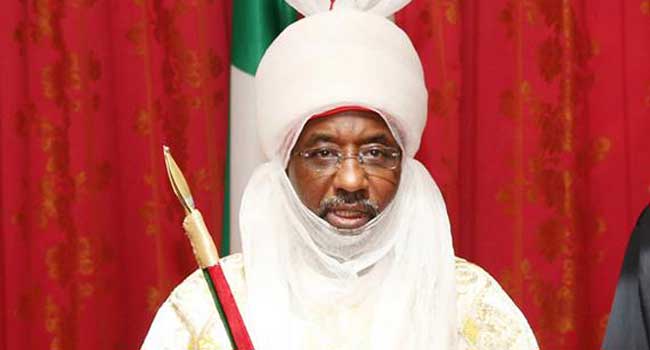 Nigeria's former Central Bank Governor and now Emir of Kano, Sanusi Lamido, believes the country's current exchange rate policies are doomed to fail.
In an interview with the London-based Financial Times, the Emir of Kano said that President Buhari's endorsement of the Central Bank currency policies risks undermining the progress recorded in the fight against Boko Haram in the northeast and efforts aimed at tackling corruption.
The former Central Bank boss explained that Buhari's government does not have the reserves to keep the naira-dollar rate at its official level.
Nigeria's currency reserves presently stands at some 28.2 billion U.S. Dollars, covering far less than the standard 11 months import cover.
President Buhari has resisted the devaluation of the naira and had stated his support of the currency restrictions on 41 imported items, but says the Central Bank is expected to begin the easing of forex restrictions in the course of 2016.