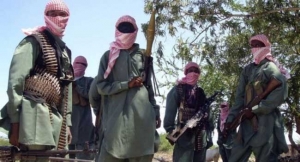 There has been a great show of unity and love in Kenya where a group of Muslims travelling on a bus protected Christian passengers after they were ambushed by Islamist gunmen.
Eyewitnesses said that the Muslims refused to be split into groups as they told the militants "to kill them together or leave them alone".
BBC said that at least two people were killed in the attack, near the north-eastern village of El Wak on the Somali border.
The Somali based al-Shabab group has claimed responsibility for carrying out the attack.
The bus was travelling from Kenya's capital, Nairobi to the town of Mandera.