The Director General of the National Agency for the Prohibition of the Trafficking in Persons (NAPTIP), Dr. Fatima Waziri – Azi, Tuesday played host to a team from the United Nations Children Education Funds (UNICEF) led by its Chief of Child Protection, Mrs. Sharon Oladiji, in a meeting that saw the two agencies renew its partnership for effective child protection. 
In her speech, Mrs Sharon Oladiji traced the existing working relationship between NAPTIP and UNICEF to 2003 adding that with the recent development and the plight of children in the wake of rising Sexual and Gender Based Violence across the Country, there is the dare need to work closely with NAPTIP.
---
READ ALSO: Insecurity: IGP Orders Massive Deployment Of Additional Operatives To Secure FCT
---
She outlined the areas of expected working relationship to include building capacity of Child Protection Officers and Counsellors in order to response effectively to issues of SGBV, partnership in the area of Child Protection information management, Child migration management as well as participation of NAPTIP in the solution room activities which is part of the justice delivery activities.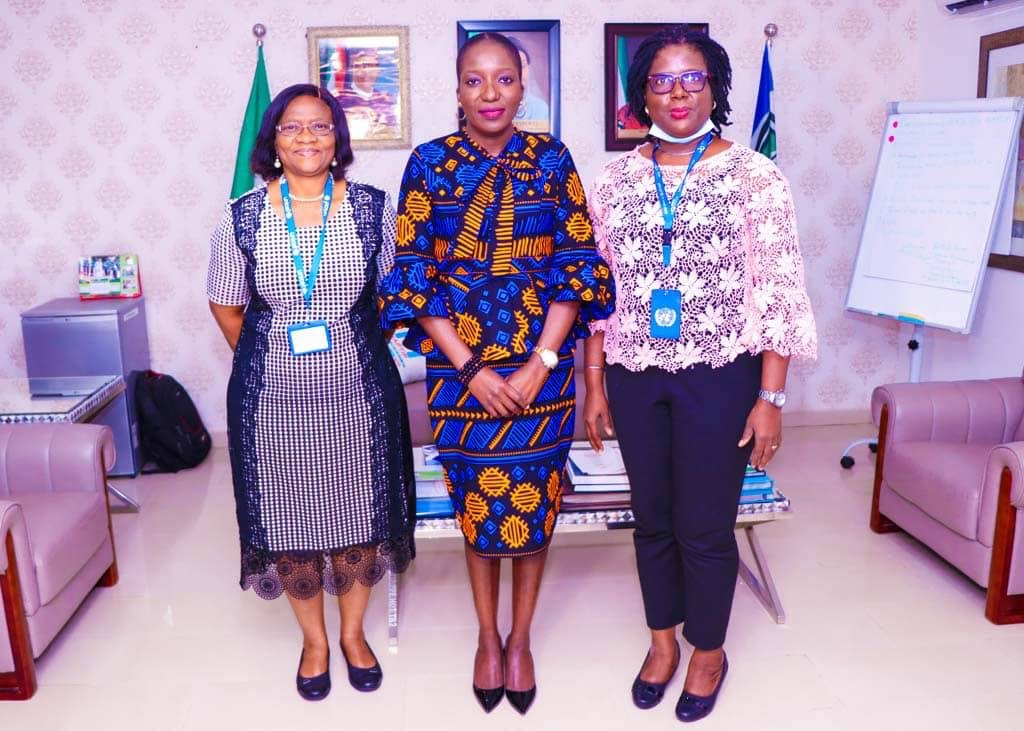 In her response, Director General of NAPTIP, Dr Fatima Waziri – Azi, thanked UNICEF for its support to the Agency in the past and expressed the readiness of NAPTIP to partner further with the Fund for adequate protection of Children in the Country.
The Director General also informed the UNICEF officials of some of the recent achievements of the Agency in the areas of implementation of the Violence Against Persons Prohibition Act which include the appointment and posting of Child Protection Officers in the Six Area Council of the Federal Capital Territory (FCT), the conviction of 13 SGBV offenders with 89 cases in Court of Law, the inauguration of Anti- Human Trafficking and Violence Against Persons Vanguard in Federal Unity Schools across the Country in addition of high scale enlightenment and awareness.