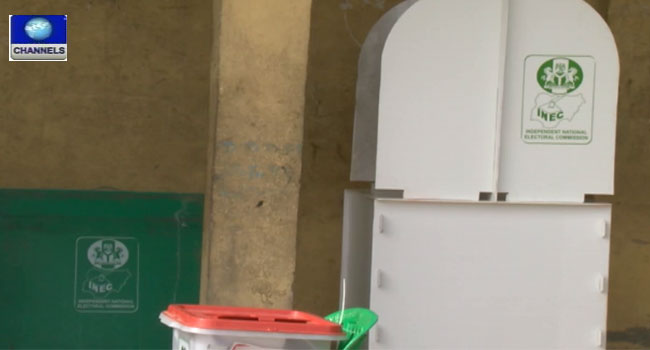 The Nigerian Army says its role in Bayelsa governorship election was to maintain a peaceful and violence-free atmosphere during the polls, dismissing allegations of partisanship.
It was an attempt to clear the air over the allegation that came up after the election that was declared inconclusive by the electoral body.
Brigadier General Stephenson Olabanji, told reporters on Sunday that military officials had focused on 'Operation Safe Conduct'.
He was the commander, 2 Brigade, Bori-camp, in Port Harcourt and Head of the Unit that supervised the Bayelsa December 5 and 6 governorship election.
The military commander further told reporters that nine suspected thugs were arrested in relation to the violence that broke out and recovery of arms and ammunition.
The recovered arms and ammunition were shown to the reporters and the Brigadier General Olabanji said the arrested suspects had been handed over to officials of the Nigerian Police Force.
When the reporters met with the state Commissioner of Police, Nasiru Oki, he told them that the suspects had been moved to Abuja for further interrogation.
With the suspects already in police custody, the head of 'Operation Safe Conduct' said his officers were committed to supporting the civil police and other security agencies in providing a safe and secure environment whenever the concluding election is rescheduled.
He also called on residents of Bayelsa State to be wary of armed men who might be dressed in the uniform of the security agencies but without proper identification.