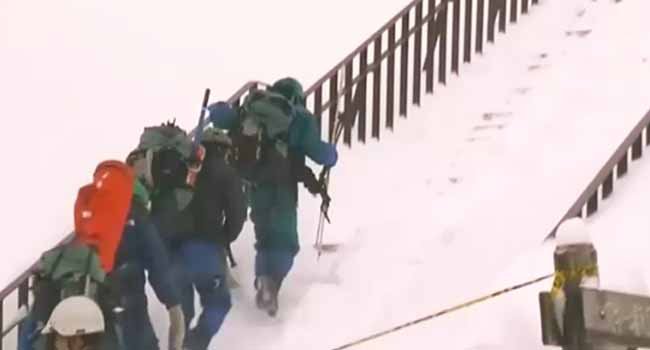 Eight Japanese high school students are feared dead, after they were caught in an avalanche at a ski resort.
The avalanche which occurred near Nasu in Tochigi prefecture, injured over 30 people.
According to Japan's news agency, about 70 people including students and teachers from several schools were in the area at the time of the avalanche.
The children were taking part in a large scale mountain climbing event involving seven schools.
The area around the town of Nasu has several ski resorts and the region has received heavy snow over the past two days and avalanche warnings had been in effect.
However, rescue efforts are under way but bad weather and heavy snowfall have hampered the operation.