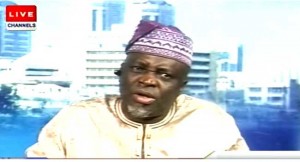 A member of the 2014 national conference, Professor Isiaq Oloyede, has expressed his support for the non-implementation of the report of the national confab.
He described it as means for politicians to plan for election and other personal interests and not for the growth of the country.
Professor Oloyede, while addressing journalists, noted that although the conference deliberated on some striking issues that could benefit the generality of people, the structure did not reflect the true several interests in the country.
The conference, he said, was meant to be a joke.
He expressed no surprise that the present federal government described the report as meant for archive but thought it should have been thrown away completely.