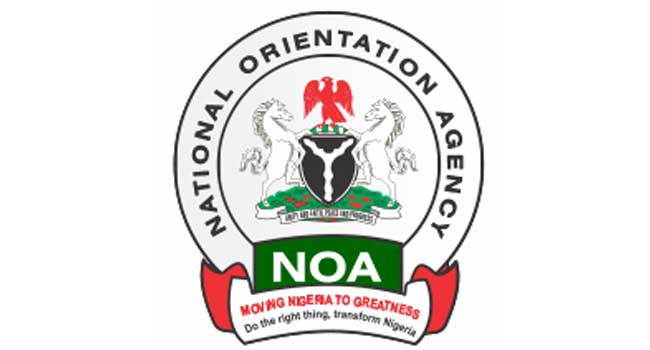 The Abia State Director, National Orientation Agency (NOA), Dr. Ngozi Uduma says the need for people to embark on Essential Family Practices (EFP) cannot be over emphasized.
Dr. Uduma while Speaking during a meeting with representatives of various communities from Abia South, Abia North and Abia Central Senatorial zone on resolution and action plans of community governance structure for Essential Family Practices stressed the need for proper and adequate dissemination of information gathered during such meetings to the respective communities represented.
According to her, the aim of the meeting was to gather town union leaders from all the communities in the state and leaders of the various communities to interact with their traditional rulers and his cabinet, so as to draw action plan on such resolutions.
"I want you to know that we are here to brainstorm on ways to achieve success on community governance structure for essential family practices.
I want you to note that some of the Essential Family Practices include Exclusive Breastfeeding, Immunization of children, Malaria, HIV/AIDS, Hand washing, Oral Re-hydration solution and Sanitation,
I appeal to the leaders of the various communities to assist our efforts and draw an action plan on resolutions of community governance structure for Essential Family Practices."
A resource person and a retired director Nursing Services, Alice Chukwuocha appealed to the participants to create a positive environment for their people and children, starting from the day of birth to teach them how to maintain a green, clean environment and good eating habits.
"I want to charge pregnant and nursing mothers to adopt the six months exclusive breastfeeding approach.
"I would love to see that you ensure your children are fully immunized.
"There is need for personal hygiene, proper hand wash and adequate waste disposal, this can help prevent typhoid fever, mostly transmitted through excreta/faeces and other unhealthy method of living."
Some of the participants commended National Orientation Agency and UNICEF for organizing the meeting, stating that it had provided them the opportunity to report back their findings and achievements on essential family practices in their various communities, which includes Aba South Local Government Area, Ohafia Local Government Area as well as Umuahia North Local Government Area.