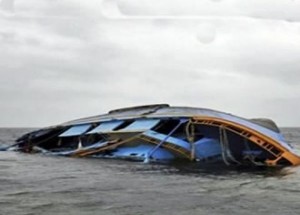 Eleven people have died in a boat mishap in Garafina village in Borugu Local Government Area of Niger State.
The boat with 18 people on board capsized when it hit a tree covered by water.
Confirming the incident to Channels Television via Telephone, the spokesman for the Niger State Emergency Agency (NSEMA), Abubakar Mohammed, said the incident happened on Monday night.
The deceased have been buried according to Islamic rites while the seven survivors are receiving treatment at Borugu General Hospital.
Investors are beginning to take advantage of Nigeria's waterways by introducing ferries that convey passengers from one location to another, but after a boat mishap in Lagos few months ago, the government advised passengers to ensure that they use passengers life vest.
Several boats lack necessary facilities that could help safe lives when accidents occur.