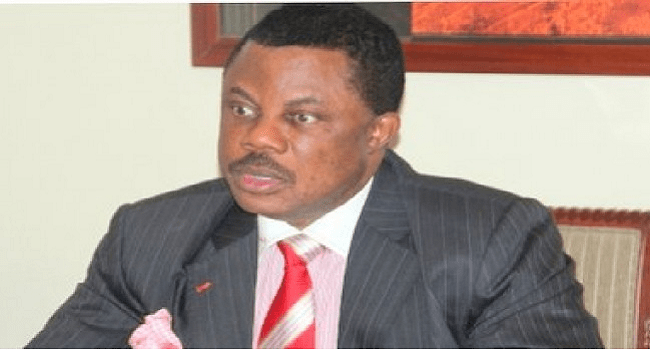 The Anambra State Governor, Willie Obiano, has performed the ground breaking ceremony for the multi-million dollar Ekcel Farms Mechanised Agricultural Project sited at Omasi, Ayamelum Local Government Area.
The project will focus on cultivation of Cassava and Tomato, with five per cent shares designated to Omasi community, ten per cent to Anambra State and another five per cent to the development of the community.
The company would bridge the gap between Cassava production and consumption in the State while the Tomato refinery plant, to be established, would be the largest in Africa and first in Nigeria.
While addressing the people, the Governor said that the project would generate over 13,000 direct jobs and over 100 indirect jobs.
The project has an initial investment of 100 million dollars or 16.500 billion Naira.
Under the project, Cassava would be processed into ethanol and starch.
Governor Obiano said 90,000 tones of Cassava would be produced annually.
The Chief Executive Officer of Ekcel Farms, Emeka Okwuosa, and the Chairman of Anambra State Investment Promotion Protection Agency, Cyril Enweze, said the Governor's genuine commitment to transforming the State through his administrative blueprint was the attraction for investors especially in the area of security.
The Governor flagged-off the project with the assurance that activities would commence immediately in the next 12 or 18 months.
Governor Obiano said "when agricultural activities begin, 150 tones of Tomatoes would be produced annually".