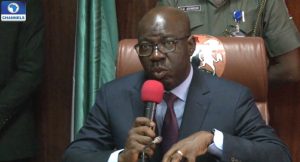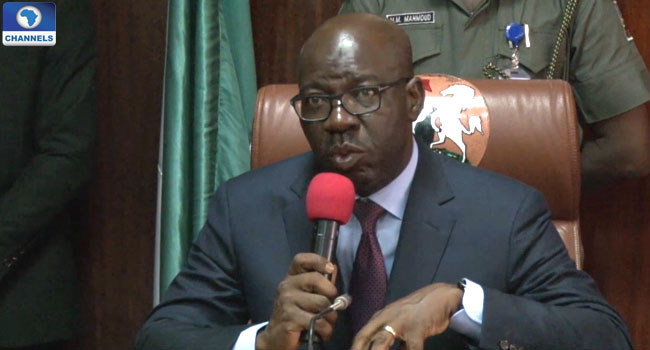 The Edo state government, has agreed to partnership with the Nigerian Institute of Welding (NIW), towards a fabrication village in the state.
The Edo state governor, Godwin Obaseki, disclosed this when he received a delegation from the institute on a working visit to the Government House in Benin City, the Edo state capital.
Obaseki lauded the institute for its numerous achievements in the areas of welding and fabrication, adding that the state would cash in on its technologies and vocational initiatives to create a fabrication village in the state.
He said, the fabrication village would be situated near a power generation station which would also allow for small and medium scale businesses to thrive contributing to economic growth.
"We are repositioning our state and NIW is a key plank for this revolution.
"Edo would like to go into a Memorandum of Understanding with the institute on how to accomplish a fabrication village.
"We have registered about 40,000 in our database for unemployed youths in the state". Obaseki stated.
Obaseki further stressed that the government has plans to promote entrepreneurship among the youths.
"We will select those who are interested in welding and train them.
"We believe that when they have gone through the training and start their own welding business, it will tame the quest to travel abroad in search for greener pasture", he stated.
The head of NIW delegation, Dr. Solomon Edeberi, said the body is seeking cooperation from the state government, in areas of a fabrication yard and overall industrialization of the state.
He maintained that a fabrication village in the state will boost job creation and promote a clean environment.