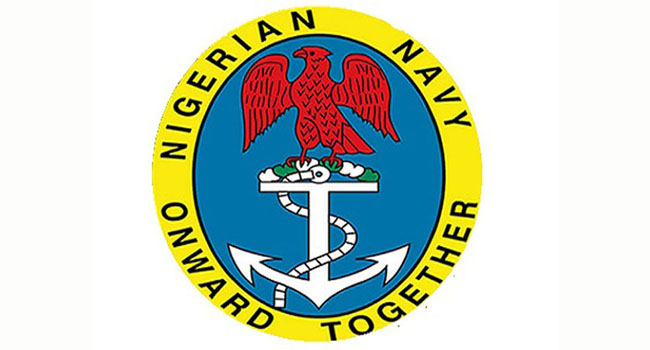 The Western Naval Command has flagged off Exercise CALM WATER II in order to intensify its fight against all forms of criminality in its Area of Responsibility spanning from Lagos up to 200 nautical miles of Nigeria's Exclusive Economic Zone.
This is in furtherance to carrying out statutory responsibility of protecting the Nation's maritime key infrastructures.
While flagging off the Exercise onboard NNS UNITY, the Flag Officer Commanding (FOC) Western Naval Command, Rear Admiral Oladele Daji, noted that the essence of the Exercise is in furtherance to the mission of the Chief of the Naval Staff, Vice Admiral Ibok-Ette Ibas, which is "to develop a naval force that is well trained, organized and highly motivated to discharge its constitutional roles professionally and efficiently for the defense of Nigeria in ensuring her economic prosperity."
He noted that EXERCISE CALM WATER II is the  continuation of series of similar ongoing Exercises in Western Naval Command Area of Responsibilities and across the Operational Commands of the Nigerian Navy.
He remarked that the exercise will enhance its human capacity development hence the need for the participating ships to carry out series of exercises and maneuvers in the cause of the Exercise.
Some of the evolutions to be conducted include, Visit Board Search and Seizure (VBSS- Opposed Boarding), Fleet Maneuvers, Communication Drills, Medical Evacuation (MEDEVA), Lowering and Recovery of Boat among others.
He further mentioned that the Command had earlier engaged in series of exercises and operations like OPERATION JUNCTION RAIN, EXERCISE SWIFT RESPONSE, EXERCISE ATEGUN ALAFIA, EXERCISE OKUN ALAFIA I, TREASURE GUARD II among others. These Operations according to him have resulted in several arrests and subsequent handover of suspects/platforms used in committing illegalities to relevant law enforcement agencies for prosecution.
The FOC used the opportunity to reassure members of the public of the readiness of the Command to always provide necessary conducive environment for legitimate businesses in the waterways.
He therefore admonished members of the public to feel free to divulge credible information to units in their localities in order get rid of criminals in their localities.
A total of 8 ships, 2 helicopters and a detachment of NN Special Boat Service (SBS) are participating in the Exercise.
The ships include: NNS PROSPERITY, NNS EKUN, NNS NGURU, NNS EKULU, NNS OSUN, NNS OSE, TUG RIMA and TUG CDR UGWU as well as 2 NN helicopters and a detachment of NN SBS.