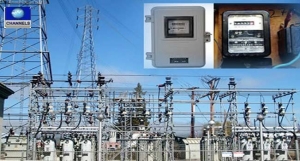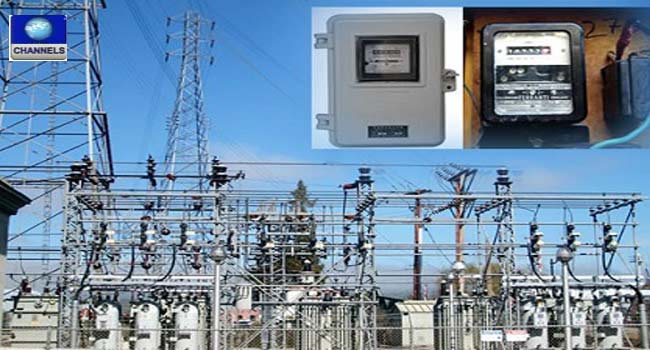 The Kaduna Electricity Distribution Company, says it has mapped out a five year plan to procure and distribute 500,000 pre-paid meters to its customers free of charge. 
The company's  Head of  Corporate Communications, Abdulazeez Abdullahi,  told reporters that 100,000 pre-paid meters would be distributed to customers each year, as part of efforts to address issues associated with over-billing and estimated bills.
This is as business activities resumed at the Electricity Company a day after it was shut down as a result of protests by the organised labour over increased electricity tariff.
The Trade Union Congress and the Nigeria Labour Congress had On Monday kicked against the 45 per cent increase in electricity tariff by the Nigerian Electricity Regulatory Agency (NERC).
Operating At A Loss
The labour unions locked the main gate of the Kaduna Electricity Distribution Company during the protest. The unions while describing the increase as unjustifiable and anti-people, demanded for the reversal of the increase or they would continue with the protest.
Some of the customers – welders and business centre operators – complained that the increment was very high and had already affected their income.
Some of them, yet to get their own pre-paid meters, lamented being over billed heavily every month. They, however, called on the Federal Government to reverse the increment and make meters available to them.
Meanwhile, the management of KEDCO, insisted that the protest by the labour unions was unwarranted, as due process was followed by the government before the NERC came up with the increment.
The Minister of Power, Works and Housing had also said that the increase in tariff was necessary to attract investment in the sector.
Speaking to Channels Television, Mr  Abdullahi explained that KEDCO held a consumers forum last year where the issue of the increment was tabled and agreed by all parties. He stated that since the company took over the management last year, it had been operating at a loss with the old tariff.
In spite of the challenges , Mr Abdullahi further explained that the company was currently carrying out customers' enumeration with a view to knowing the actual number of electricity users within its franchise area.
He explained that the process would be followed with mass pre-paid meters deployment which should commence in due course.
The top official of KEDCO complained that customers under its network were owing over 30 billion Naira, a situation he said was affecting the smooth operation of the company to serve its customers better. According to him, a large chunk of the amount was owed by the Federal and State government agencies, parastatals and military institutions.
The Kaduna Electricity Distribution Company was handed over to the core investor on December 4, 2014, after the preferred bidder, the North-west Power Limited fulfilled all requirements.
While stating that electricity supply within its network coverage had improved significantly, KEDCO stressed that there was room for further improvement, as soon as its revenue profile got better.