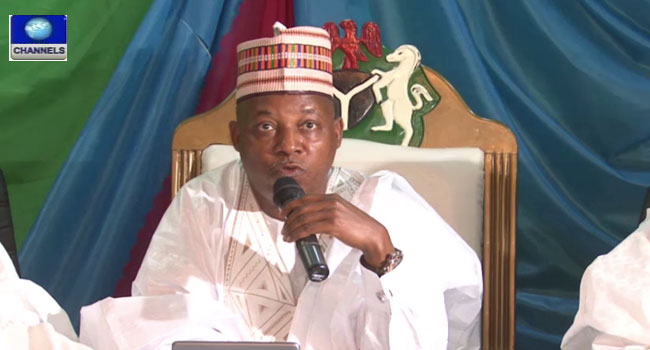 Northern Governors in Nigeria have commended President Muhammadu Buhari and the military for the effort they have put in bringing the Boko Haram insurgency in the north east to an end.
At the meeting of the Northern State Governors Forum in Kaduna on Friday, the governors, while expressing satisfaction with the ongoing war against the terrorists, appealed to President Buhari to restore civil authority to the affected areas in order to ensure the safe return of Internally Distanced Persons to their communities.

They expressed concern over the frequent clashes between farmers and herdsmen in North West and North Central states that have left several people dead and properties worth millions of naira destroyed.
Chairman of the forum and Governor of Borno State, Kashim Shettima, who briefed reporters at the commencement of the meeting, stressed the need for an effective collaboration with security agencies in order to address the situation and other security challenges confronting the region over the years.
He also appealed to members of the Islamic Movement in Nigeria also known as Shiites to appear before the Judicial Commission of Inquiry investigating the December 12, 2015 violent clash between them and soldiers in Zaria, Kaduna state.

According to him, by appearing before the commission, the Shiites will have the opportunity of stating their side of what happened during the incident.
The governors commended the Federal Government for its intervention in the Agatu crisis in Benue State by deploying security forces to the affected areas.
During the meeting, the governors will also discuss the Boko Haram insurgency in the north east, the socio- economic challenges confronting the region and how they can addressed them.
In attendance at the meeting were governors of Kaduna, Borno, Zamfara, Kwara, Kano, Katsina, Sokoto, Adamawa among others.