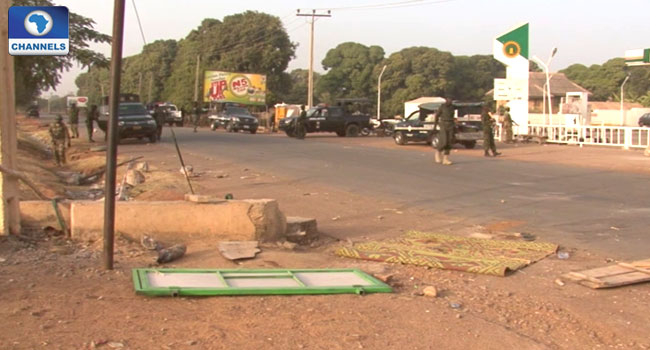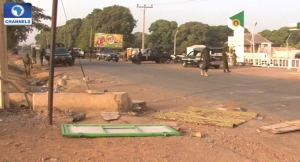 Governors of the 19 northern states have summoned an emergency meeting following the recent fracas between the Army and members of the Islamic Movement in Zaria, Kaduna State.
A statement issued by Chairman of the Northern Governors Forum and Governor of Borno State, Kashim Shettima, said that the decision to summon the emergency meeting followed consultations between the governors over recent happenings.
He said the northern governors were worried by the situation and hence their resolve to wade into the matter with a view to frontally address the problem.
The Governors called on citizens and warring parties involved in the incident to remain calm and exercise restraint, assuring that far reaching steps would be taken to guarantee restoration of normalcy in a sustained manner.
They called on citizens to go about their activities peacefully and in obedience to lawful provisions.
The Forum reaffirmed that governments across the 19 states would at all times take measures that will promote peace and public safety, as well as justice and fairness to all citizens, in line with constitutional provisions.
The Nigerian Army had earlier claimed that the Shiite sect's attack on the convoy of the Chief of Army Staff, Major-General Tukur Buratai, led to the clash between soldiers and members of the group.
However, the Acting Spokesman of the Islamic Movement of Nigeria, Ibrahim Musa, while speaking to Channels Television, claimed that the Nigerian Army is to blame for the crisis.
He explained that trouble started when the sect members felt uncomfortable with the presence of soldiers on a day they were having their procession, recalling that soldiers had opened fire on them in a similar situation in 2014.
"Last year the soldiers opened fire on the Muslim brothers while they were doing a Quds Day rally. So with this in mind the brothers told them that it is not proper for them to be stationed just opposite the Hosenia and they asked them to move back," he said.
"When the soldiers who were many in number, decided to move back, then the brothers started thinking that they had gone to bring more reinforcement; that was when the crisis started, Musa added.