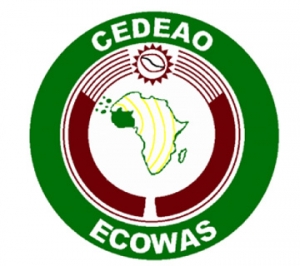 The 46th session of Heads of State and Government of the Economic Community Of West African States (ECOWAS) ended on a pleasant note with the readmission of Burkina Faso into the body.
The body also directed that all steps be taken to ensure that the country receives full support as it goes into elections next year.
Member states further reiterated a commitment to promoting and upholding the principles of democracy, good governance, peace and security as enshrined in the relevant ECOWAS treaties.
The summit says it is pleased with w the region's improved growth prospects for 2015 despite the impact of the Ebola Virus Disease on the region's economy.
The West African sub regional Heads of State and Governments made this known in a 69 point communique  issued at the end of the meeting that lasted for a whole day, as the various they brain stormed on all burning issues affecting the sub region.
They commended the political parties, civil society groups and the Armed Forces in Burkina Faso for resolving the crisis and congratulated Mr Michel Kafando on his appointment as Interim President.
On the dreaded Ebola Virus Disease, the Summit reaffirmed a strong commitment to continue to mobilise in the fight against the scourge and reiterated the urgent need for member states to strengthen their national health systems.
They also reaffirmed a commitment to promoting and upholding the principles of democracy, good governance, peace and security in the sub-region and expressed deep concern over continued terror attacks by the Boko Haram group in Nigeria, and sympathised with the government and people of Nigeria.
The Heads of State and Government also expressed concern on the security situation in Northern Mali and pledged to continue in the peace process.
They further stressed the need for elections in five countries – Nigeria, Togo, Cote d'Ivoire and Burkina Faso – to be conducted in a peaceful, free, fair and credible manner come 2015.
They also promised to support Cape Verde as it battles natural disaster following a volcanic eruption in Fogo Island in November.
The next ordinary session of ECOWAS will hold on May 28, 2015, in Abuja, Nigeria's capital city.