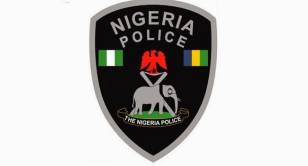 The Osun State Commissioner of Police, Olafimihan Adeoye, has commended the Orangun of Oke-Ila, Oba, for establishing a school known as the Abolarin College, for resident students.
He stated that the efforts would reduce crime rate in the country.
The Police Boss, who made this known during his visit to the school in Oke-Ila on Wednesday, also donated some food items and laundry materials to the school to complement the efforts of the monarch.
He said, "With what you are doing, the rate of crime in this country will reduce. If you have not taken them off the streets, only God knows what they would have become today.
We are particularly interested in the fact that the monarch is not only concerned about the students' education but also the character."
The Commissioner also promised to continue to identify with the school by contributing his bit to the growth of the school.
According to him, "We want to thank you immensely for what God has been using you to do in our time. We are particularly moved by the kind of passion you have for these children and we pray that these wonderful seeds you are sowing makes a very good impact in Nigeria.
"We know you have placed a very big burden on your shoulder so we have come to share in it."
He however urged the monarch not to relent in his efforts.
The Orangun of Oke-Ila, who was full of appreciation for what the Commissioner donated to the school, said the perspectives of the student about the Nigerian Police would has changed to a good one.
He added that the police boss demonstrated good qualities that were unusual, while promising to continue using the school to promote peace and national unity.
"This school is built to promote and educate those who cannot afford to go to school. The only requirement to get into this school is poverty.
"We do not focus on Osun state alone, we transcend to other states, not using religion as factor too.
Whether Muslim or Christian we train them even more in their respective religions," the monarch said.