Former President Olusegun Obasanjo and the governor of Ogun State, Ibikunle Amosun on Saturday called for an enduring, purposeful peaceful co-existence and harmony among the four sectional traditional rulers of Egba extraction to fast track socio economic and political development in the state.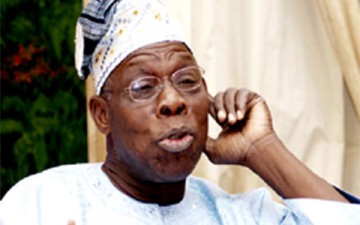 The two leaders made the call in Abeokuta, the state capital, at the peace parley among the four sectional traditional rulers held at the Ogun state Government House facilitated by the state governor.
The peace parley initiated by Mr Amosun was attended by the Alake of Egbaland; the Osinle of Oke Ona; the Olowu of Owu kingdom; and the Agura of Gbagura; Mr Obasanjo, former head of interim government, Earnest Sonekan; and the Deputy Governor (Operation) of the Central Bank of Nigeria (CBN), Tunde Lemo.
The goal of the meeting was to end the mistrust, and leadership tussle among the Egba traditional rulers.
While recommending dialogue and communication as panacea to world peace and harmony, Mr Obasanjo decried the slow pace of development in the country despite abundance of natural and human resources. However, he was quick to say that there is light at the end of the tunnel.
Reading the communique after the closed-door meeting which lasted for several hours, the Alake and paramount ruler of Egbaland, Oba Aremu Gbadebo said the traditional rulers have agreed to leave the past behind them all for the progress and development of Egbaland and Ogun state in general.
Mr Obasanjo admonished the traditional rulers to do the needful to sustain the new found peace.
The highpoint of the occasion was the toast to the unity and continuous progress of Egbaland; Ogun State; and Nigeria in general.