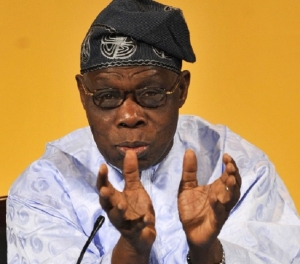 A former President of Nigeria, Olusegun Obasanjo, has asked for the understanding and cooperation of Nigerians for the police force, to enable them discharge their duty efficiently. 
The former President said that despite the misgivings in some quarters about the outfit, the force needed to be supported by all Nigerians.
He made the call on Monday at a meeting with the new Commissioner of Police in Ogun State, Abdulmajid Ali, at his residence in Abeokuta, the capital of the state.
The Commissioner of Police and some other officials of the State Police Command were in the former President's residence to seek his blessings and support in the onerous task of providing adequate protection for life and property in the state.
While promising his unalloyed support for the Command, the former President urged the Police Commissioner to use his wealth of experience to ensure adequate security in the state.