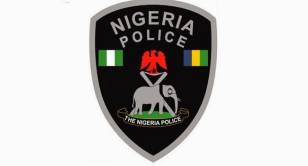 Tragedy struck on Monday in Owerri the Imo state capital, southeast Nigeria, when a middle-aged man named Friday Nduka was allegedly shot dead by a Police Inspector, Mike Edem, attached to the NNPC fuel station located at the control post junction in Owerri metropolis.
According to reports, the deceased, Friday Nduka who hails from Oguta Local Government Area of Imo state just returned from Malaysia in preparation for his wedding ceremony slated for December 28, 2016.
According to eyewitness account, the deceased drove into the fueling station to buy petrol and in the course of transaction, engaged in an altercation with one of the pump attendants over his missing iPhone 7 valued at 400,000 Naira.
The eyewitness account said that the argument became intense and degenerated into a fight, which left the pump attendant badly injured.
He said that it took the intervention of the Manager of the fuel station, Mrs Ruth Enemmuo and the fiancée of the deceased to calm the already tensed situation.
According to the source, as soon as the deceased entered his car to leave the scene, the Police Inspector who was still furious about the incident fired gun shots at the deceased's vehicle, shattering the windows and doors and leaving Friday Nduka in a stream of blood.
On noticing that the man was dead, the Inspector quickly escaped from the premises.
When contacted, the Police Public Relations Officer in the state, Andrew Enwerem, confirmed the incident and described the act of the Inspector as very unruly and uncalled for.
Enwerem stated that the Inspector General of Police had mandated the Commissioner of Police, Taiwo Lakanu, to make sure that the fleeing Inspector is apprehended and justice is done.
He commiserated with the family of the deceased over what he described as an unfortunate incident.
However, the Manager of the fuel station has been arrested for further interrogation.
The said pump attendants at the fuel station was also said to be at large.
Meanwhile, the Imo State Police Command has declared Inspector Mike Edem wanted.