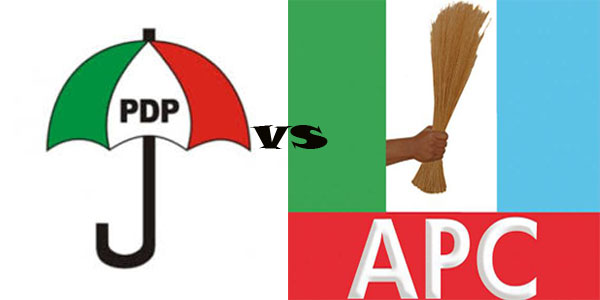 In reaction to the threat by Kwara South stakeholders of the All Progressives Congress (APC) to recall the only People's Democratic Party (PDP) senator from the state, Simeon Ajibola, members of the PDP from the zone have expressed their support and loyalty to the senator.
The PDP members who converged on Illoffa, the headquarters of Oke-Ero Local Government, passed a vote of confidence on Senator Simeon Ajibola, assuring him of their continued support, while also calling on President Jonathan to urgently declare his intention to run for the presidency in 2015.
The PDP members were reacting to a statement signed by the Secretary of the Kwara South Stakeholders APC Forum, Yemi Afolayan, where the party had threatened to recall the PDP Senator, for non-performance among other allegations.
The PDP group, consisting politicians, professional bodies and market leaders from the seven local governments making up the constituency converged to counter the threat and express their support for the PDP senator.
A PDP leader in the state and spokesman for the group, Suleiman Ajadi, noted that the senator has been representing them well and they have no plan or intention to recall the man whom they see as the 'Moses of their time' adding that he has liberated them from poverty and servitude.
Another PDP leader in the state, Moses Ibiyemi, wondered how APC as a party would threaten to recall someone elected on the platform of PDP, adding that only legitimate members of his party platform could institute such process.
The representative of the youth wing of the party, who also doubles as a member of the State Caretaker Committee, Aliyu Dansofo, expressed the support of the youths in the state for the senator and called on President Jonathan not to delay in declaring his intention to run for second term, having performed satisfactorily in all sectors.