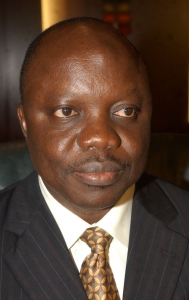 A new Head of State Civil Service (HOS), three Special Advisers and 12 Permanent Secretaries were sworn in on Monday at the Unity Hall, Government House Asaba, by the Delta State Governor, Dr Emmanuel Uduaghan.
According to the Governor, the appointment of the Special Advisers is aimed at strengthening his administration's drive of finishing strong.
The position of Head of Service and Permanent Secretaries, he said, are political because a lot of things are considered while appointing Permanent Secretaries and Head of Service, which include personal integrity, wealth of experience and proven record of performance.
He noted that the appointment of 12 new permanent secretaries was done to fill vacancies in the State Civil Service, occasioned by retirements.
Governor Uduaghan added that the responsibility to harness the resources of the state and bring about a new lease of life to meet the expectations of the people must be taken seriously by a government.
The newly appointed Head of Service, Special Advisers and Permanent Secretaries, at separate times took the oath of office before moving ahead to append their signatures before the Governor.
The new Delta State Head of Service pledged his commitment to uphold the ethos of the civil service, adding that he would have zero tolerance for all acts of indiscipline in the civil service.
The new Permanent Secretaries include Mr. Benson Oburoh, Mr. Peter Isibor, Mrs. Alice Akpoghene, Mr. Lucky Adjohwenyo, Dr. (Mrs.) M.I. Oseji, Mr. Frank Isume, Mr. D.M.O. Eyide, Mr. Arthur Prest-Umukoro, and Mrs. Philo Ajufo.
Others for the teaching service (Post Primary Education Board) are Mr. Okoro Dan Okpako, Mrs. Ugbomah Lauretta, and Mr. Agbegha Coleman.