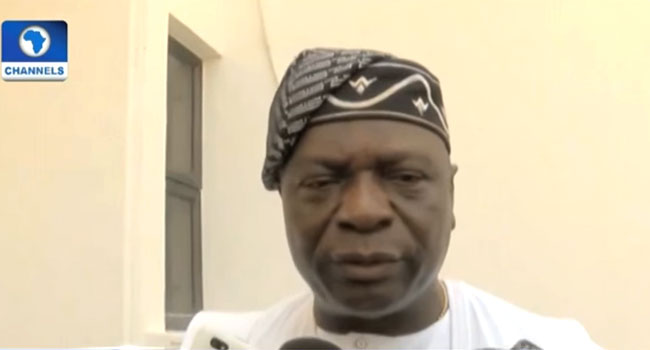 A former Governor of Osun State, Mr Olagunsoye Oyinlola has resigned as Chairman of the National Identity Management Commission (NIMC).
The resignation letter dated May 9, 2018 addressed to President Muhammadu Buhari, has been submitted to the Presidency.
According to Oyinlola, the decision is to enable him pursue other political engagements outside the ruling party and to prevent him from engaging in any act that could "amount to disloyalty and conflict of interest".
He, therefore, thanked the President for the opportunity given him to serve, saying it is now time to chart a new course.
"I thank you, sir, once again for the great honour and confidence reposed in me. However, there is time to take a job and another time to leave it and move on. For me, the time to work on something else in the interest and service of our people is now," the letter read in part.
In April 2003 Oyinlọla was elected governor of Osun State as a member of the ruling People's Democratic Party (PDP) and was reelected in April 2007.
He defected to the APC in 2014 and years later, he was inaugurated as Chairman of the Governing board of the National Identity Management Commission, (NIMC) on September 21, 2017.
On January 31, 2018, however, he was part of the launch of "Coalition for Nigeria" a political movement to check the failings of the APC.