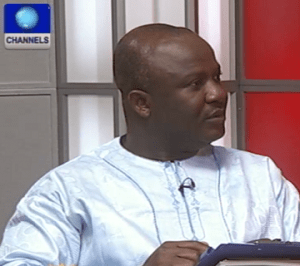 A security consultant, Olatunbosun Abolarinwa, has said that in any situation where terrorism takes the centre stage, further negotiation is  key to resolving it.
He said that there could not be an immediate ceasefire in Nigeria's north-east because the situation had been lingering for a long tim. He, therefore, advised Nigerians to be patient because the ceasefire would not be immediate.
"There can't be magic in the ceasefire agreement because the situation has been on for a long time. A lot of countries are experiencing security challenges."
He also advised the media to work with the government, to avoid spreading news that are not verified, "the fact that Boko Haram says the Chibok girls will be on a particular day does not necessarily translate that they will be released that day".
Speaking as a guest on Channels Television's breakfast programme, Sunrise Daily on Tuesday, Mr Abolarinwa explained that the agreement would take a while before it's implemented because the sect needed to communicate and agree with their members internationally and locally. "It is very easy to destroy but building it back will take time."
He suggested that the government should set up a robust analyst group.
"The Federal Government needs to bring in experts that will translate every word that Boko Haram says to have a clear understanding before announcement is  made publicly."
He applauded the Chief of Defense Staff for being able to consolidate the information given out to Nigerians so as "not to look irresponsible".
On the part of the media, he insisted that there has to be a meeting and insisted that they have to exercise patience in publishing stories in order to give out the right information.