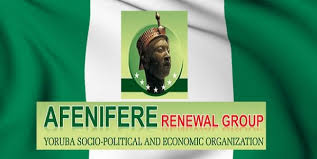 The Afenifere Renewal Group (ARG) has called for a violent free election, urging the Yoruba nation to help achieve peaceful polls instead of fighting one another.
The group called on the Yoruba people to remember the peace treaty signed on September 23, 1986 in which it was agreed that Yoruba nation would never war against one another.
The ARG, in a statement signed by its Chairman, Olawale Oshun, noted that before the advent of colonisation, Yoruba people had a history of democratic lineage.
The group also stated that democracy, – "as defined by one man, one vote and the majority having their way and minority, their say" – has never been strange to the people.
Part of the statement reads: "We advise all Yoruba voters to use their votes wisely, in accordance with collective peace and progress of the region because traditionally, political leadership has always been germane to the well being of Yoruba people.
"This election has been described as a watershed in many quarters, and could be another defining moment in the history of Nigeria. Therefore, as a minimum irreducible expectation, we demand that the Independent National Electoral Commission (INEC) lives up to its promise of conducting perhaps the best elections in the history of Nigeria and ensure the outcome of the elections reflect popular will.
"ARG therefore urges law enforcement and electoral officials to stick to their constitutional duties and resist any temptations for partisanship because any premeditated or contrived action that threatens to derail the ongoing transition process and force a constitutional impasse is an action that will push Yoruba nation to the wall."
However, the group wished Nigeria a successful and peaceful election process, thanking all Nigerians, including electoral and security officers, for playing their roles loyally.