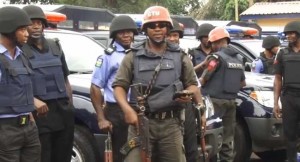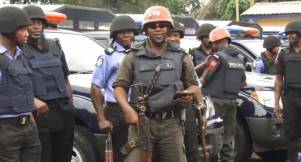 It may not be business as usual for land grabbers in Ogun State, South West Nigeria whose activities have been responsible for many deaths and breakdown of law and order.
The Police authority in that state has reiterated its commitment to move against the practice by those popularly referred to as "omo onile".
The Ogun State Commissioner of Police, Mr Abdulmajid Ali, handed down the warning while parading 12 suspected armed robbers, cultists and land grabbers arrested in some communities across the state.
In recent times, incidents of illegal land grabbing have been dominating the crime chart in the state.
Many residents have been killed while many more have been maimed, but the Police Commissioner said he has had enough of "the madness".
He warned that anybody caught would be made to face the full wrath of the law.
However, there have also been calls that Police searchlight must be beamed on its men and officers aiding and abetting the practice.
The parade of crime suspects has become a regular practice of the Police to keep residents of the state updated about their activities.
On this occasion, items recovered from some of the suspects include guns, ammunition, assorted charms and a Toyota Carina salon car without registration number.
Three young men were allegedly arrested in connection with two AK-47 riffles snatched from some Policemen while on duty.