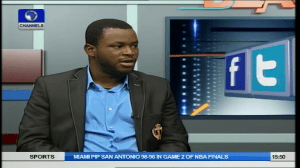 The week long protest organized in January 2012 against the hike in fuel price may have opened the door for a plethora of other protests that have followed since then.
Most recently, university students have often used protests to register their displeasure over decisions they deem unfair by university authorities.
On this edition of the programme, we will be examining some of this issues and how they can be resolved to forestall future occurrences.
Channels Television's Online Correspondent, Victor Mathias will be joined by Gossy Ukanwoke and other change agents from around the world via video call to examine the problems in Nigeria's education system and proffer solutions.
Mathias tweets @victor_mbidi