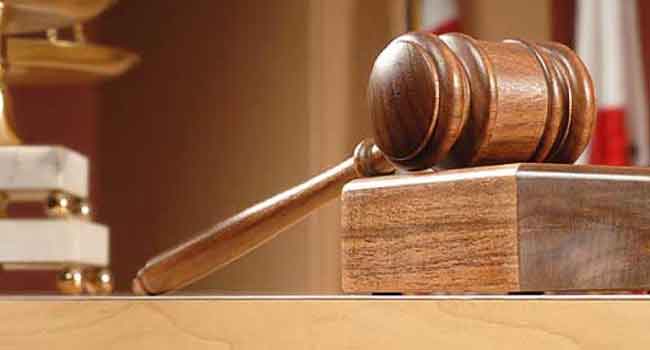 The Chief Judge of Lagos State, Justice Opeyemi Oke, has inaugurated four special courts solely to try corruption cases.
The courts, tagged "Special Offences Courts", were inaugurated at a well-attended ceremony on Thursday in Ikeja, the state capital.
Sometime in 2017, the Chief Justice of Nigeria (CJN), Justice Walter Onnoghen, had instructed all heads of courts across the country to create special courts for the speedy trial of corruption cases.
On her part, Justice Oke explained that the launch of the courts was in obedience to a directive given by the CJN, even as there are more than 500 financial crimes cases pending before various High Courts in the state.
She was, however, hopeful that the cases would enjoy expeditious hearing with the launch of the special courts.
The Chief Judge added that the Economic and Financial Crimes Commission (EFCC) and other relevant bodies would be encouraged to expedite the investigation and prosecution of corruption cases.
Apart from corruption and financial crimes cases, the Special Offences Courts will exclusively handle cybercrimes and other related offences.
They are also meant to attend to sexual and domestic violence cases, which Justice Oke said had grown to alarming height in the country.
A representative of the Lagos State government said adequate support would be given to the judiciary in the expeditious prosecution of corruption cases.
Also speaking at the event, the EFCC Acting Chairman, Mr Ibrahim Magu, urged the Chief Judges in other states to emulate Lagos by ensuring the establishment of similar courts.